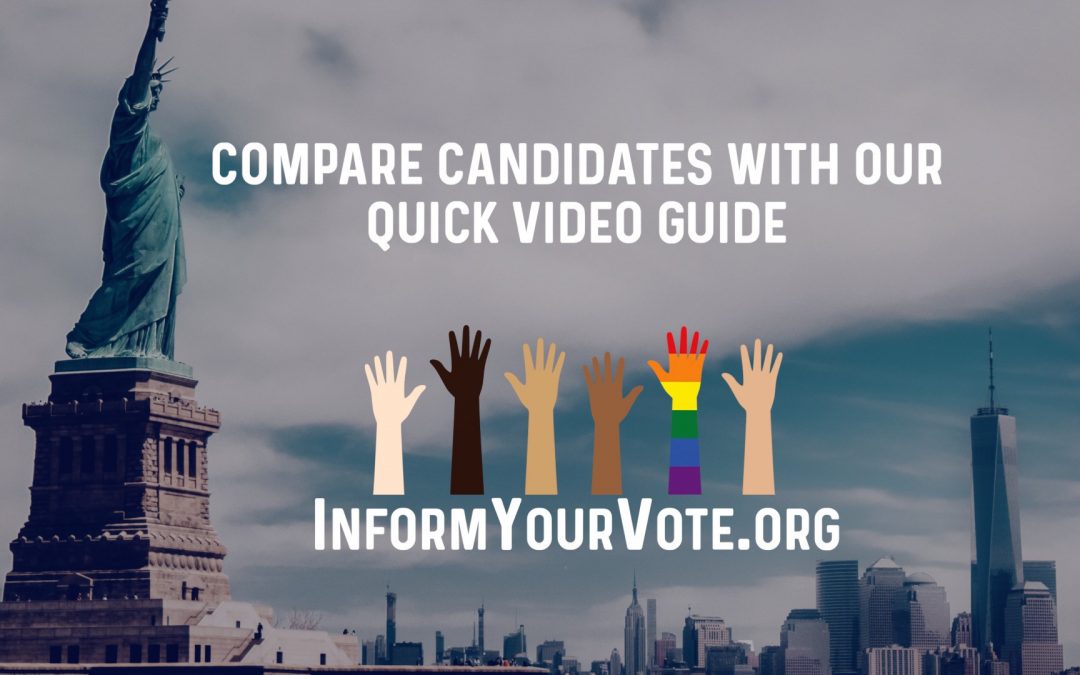 NEW YORK, May 18, 2021 /PRNewswire/ -- InformYourVote.org, today launched the most convenient voter literacy website ever created for the city's first ranked choice election. The innovative Candidates Video Debate format allows New York voters to easily compare 102 short videos of mayoral candidates answering the same questions in a pundit-free environment. InformYourVote.org is a partnership between the democratizing media non-profit Informing to Empower and New York's Bella Abzug Leadership...
read more
Inform Your Vote.org is a non-profit, non-partisan democratizing media platform committed to bringing greater transparency and voter literacy to the electoral process.
Our unique Candidates Video Debate format allows voters to easily compare short videos of candidates answering the same locally crowdsourced questions in a pundit-free environment.
For New York City's first ranked choice mayoral election, we have partnered with the Bella Abzug leadership Institute to help produce and market InformYourVote.org for the June 22, 2021 Democratic primary.